Welcome to Bear Creek Barnyard!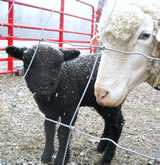 Bear Creek Barnyard is located in the heart of family farm land that was farmed to support the Sibley Grist Mill for many years. The mill has since closed but the farm remains very much active. At Bear Creek Barnyard we have Goats, registered Olde English Babydoll Lambs, Angona Goats, Llama, Pygmy Goats, Chickens, Dexter Cattle, Pot Bellie Pigs, miniature donkeys, and much more in our Barnyard.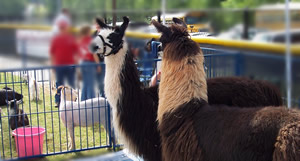 We actively support 4-H and show our rabbits, chicken, dairy heifers and goats in local and state shows around Georgia. We also take our Barnyard animals to special events for children to enjoy all around Coweta County each year.
Bear Creek Barnyard also offers animal rentals for special events such as birthday parties, Christmas nativity scenes, Easter programs, and other events where cute, adorable Barnyard animals add that special touch! Contact us today to see how we can help with your next event.

| | | | | | | |
| --- | --- | --- | --- | --- | --- | --- |
| | | | | | | |